Sense of Touch
Some are light and milky, others rich and buttery. Explore the full range of product textures available, and make touching, scooping, pumping and applying a crucial part of the total sensorial experience of your hair ritual.
Butter
Creamy and rich, with an intense ability to coat and nourish. Much like a hydrating face mask, a thick, buttery texture makes an incredible moisturizing hair mask for dry, sensitized strands.

Exemplary product: Nutritive Masquintense
Mousse
The cloudlike lightness of airy mousse thickens thinning hair with its expansive texture. A soft touch for a sensitive scalp, it acts as an aerated hair serum with a plumping effect.
Ciment
Not exactly as heavy as cement, the milky ciment texture does strengthen the hair with its incredible fortifying properties. It goes on smooth and really rebuilds the fibers, making an excellent hair primer, leave-in treatment and heat protectant.
Pearls
A texture reserved for an ultra-luxury, in-salon treatment, caviar beads hold highly concentrated nourishing ingredients. When the pearls are crushed and blended, they transform into a creamy, rich emulsion with hair-rejuvenating, scalp restoring qualities.
Exemplary product: Chronologiste Caviar Treatment
Gel
A gel-textured mask feels glossy in the hand and cool against a sensitive, itchy scalp. Soothing and shine-inducing, its translucent, lightweight feel wears pastel colors well.

Exemplary product: Masque Chromatique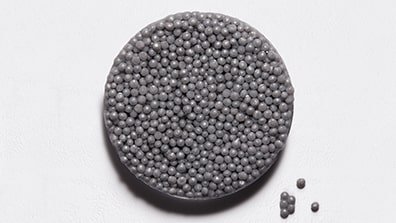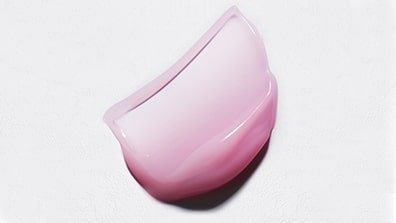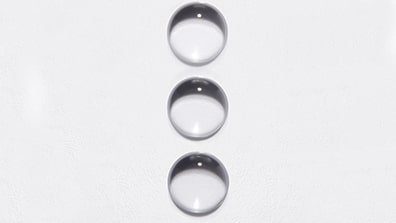 Cream
Lighter and glossier than a butter, a creamy product is nourishing, but light, with a bit more slip. This texture feels luxurious in the hands and lightly coats the hair—excellent for controlling frizz and smoothing fly aways.
Exemplary product: Discipline Masqueratine
Serum
A soothing, calming hair serum has a light texture like drops of water, yet it is highly concentrated with nutrients and active ingredients. Easily absorbed and infinitely beneficial, a serum is skin care for a sensitive, itchy scalp.

Exemplary product: Specifique Cure Apaisante
Honey
Thick and rich in the hand, yet somehow light on the hair, the honey-like texture makes a gentle and deeply purifying cleansing agent. A golden-caramel color blends with a luscious texture in a natural hair care experience.

Exemplary product: Bain Micellaire

Shop Natural Hair Care
Milk
A styling milk has a creamy, gel-like texture that spreads through the hair easily. Excellent for blowdry creams and other styling products, its moldable qualities offer heat protection and soft hold.

Exemplary product: L'Incroyable Blowdry

Shop Styling Creams
Oil
Sensual and nourishing, like liquid gold for the hair. Formulated to be light on the shaft, hair oils impart shine and moisture, either as a treatment while hair is wet or smoothed onto dry hair as a finishing touch.

Exemplary product: Huile Elixir Ultime

Shop Hair Oil
Find more content like this:
FIND A SALON
Find a Kérastase salon near you to receive your personal diagnosis, discover salon rituals and shop products.