CHRONOLOGISTE
Live Beyond time
Day after day, year over year, we live our lives to the fullest. Experiences, achievements and milestones are occurring all the time. When we stop to reflect on the trials and triumphs, we sometimes find that our beauty has shifted.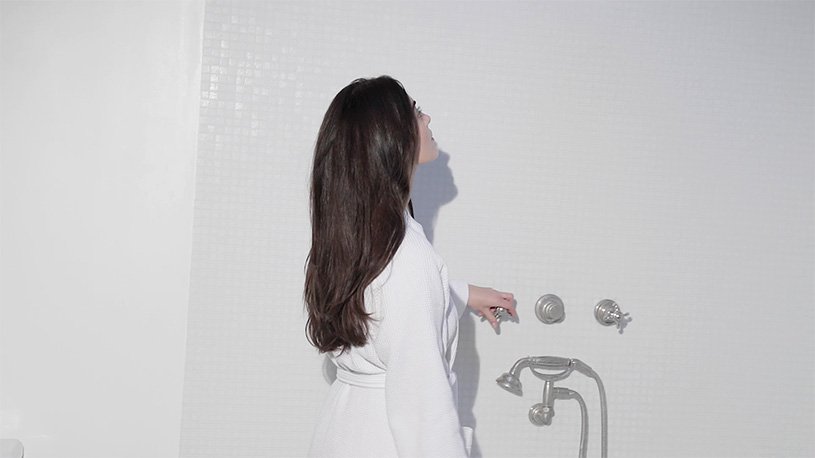 Chronologiste has long been the premier solution for unrivaled hair restoration and regeneration. Now, Kérastase has combined advanced technology and luxurious sensoriality for an updated hair care system that completely revitalizes hair from scalp to tip, answering to all of the modern concerns about aging hair.
Infused with sensorial textures and uplifting fragrances, Chronologiste gives women an indulgent experience that helps them achieve the most beautiful, vital head of hair possible now, tomorrow and forever.
There is a strong desire to counteract the effects if time and restore the hair to its optimal radiance. In Asia, for example, the aging hair care market has grown 20% since 2016, becoming a key category in the haircare market.
"
Indulge in hair revitalization and preserve youthful beauty
Chronologiste Routine
Give your hair an exceptional and complete ritual Chronologiste combines luxurious advanced technology and unique sensory experience. This restorative treatment sublimates all hair types, from scalp to ends.
This routine is for all hair types.
DIAGNOSE MY HAIR
3
Treat
Pré-Cleanse Régénérant 
Youth revitalizing purifying pre-shampoo to deeply cleanse scalp and roots. Used before your shampoo, Pré-Cleanse Régénérant removes up to 96% more pollution particles than a regular shampoo. Hyaluronic acid helps hydrate and moisturize. With a thick luxurious black gel texture, the Pré-Cleanse Régénérant is a sensorial experience. Infused with the signature Chronologiste scent of fine fragrances, including tea rose, light woods and musk.
4
Texturize
Parfum en Huile
A fragrance designed by reknown perfume nose Alberto Morillas, the Chronologiste Parfum en Huile is a fragrance oil to be used after styling for a finishing touch of shine and softness. This blend of Tea Rose, Light Woods and Musk with an oleo-extract of Myrrh wraps the hair in a sensual and subtle fragrance. Delicately scented and visibily shiny, hair reaches a new level of beauty.