Iconic Hair Oils
Oil for All
Hair oil has many benefits: nourishment, protection, shine, softness and a healthy, finished look. Any type of hair, can receive this hair miracle. It's just a matter of knowing the hows and whys.
Fine Hair
Our fine-haired friends sometimes think they can't use oil for fear of greasiness and extra weight.
"
Hair oils were made for curly girls.
"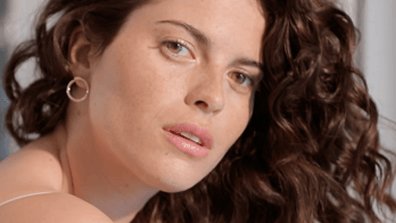 Hair oils were made for curly girls. Since curls tend to look dry and frizz easily, oils really tame and define the locks, leaving shine and the look of pure health behind. To define curls, apply one pump of oil into the hands and apply one strand at a time.
Twist it through the curls and all the way into the ends. If you're having a particularly frizzy day, apply one pump to hands and comb through with the fingers, focusing on the frizzier zones. Goodbye, dryness.
Heat-Addicted Hair
For those who have a close relationship with blow dryers and other hot tools, hair oil is absolutely essential. Use it as a pre-styling primer for heat protection and faster blowdry time. Apply 1-3 pumps, depending on length, to towel-dried hair and evenly distribute. After styling, you can swipe a bit of oil on dry hair as a finishing touch for shine and fragrance.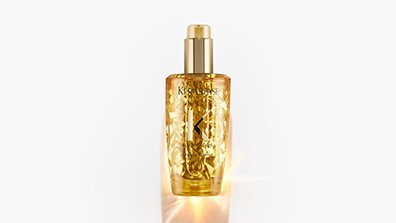 Elixir Ultime Original Oil
The ideal refresher for days when you choose not to wash. Perhaps you don't have time, or your hair gets dry if you wash it too much. Or maybe you prefer that sexy, unwashed look. If the roots aren't dirty, there's no need to wash or wet the hair. Simply add a quick pump or spray of oil to reshape and redefine, keeping it nourished and shiny with a refreshed fragrance.
Color-Treated Hair
Two to three weeks after color, shine and luminosity can begin to fade from the hair. This is where Elixir Ultime L'Huile Rose really shows its brilliance. Applying a pump of oil to color-treated hair, wet or dry, brings nourishing shine back to the hair, making it as glossy and gorgeous as it was the day you visited the salon.