The Power of Heat Protectants
Prepare to be blown away. A trio of powerhouse hair primers perform even when styling brings the heat. Thermique technology is the essential first step to easier, healthier hairstyling, for perfect hair, every time.
"
The heat actually empowers the actives in the product to add strength to the hair fiber from the inside out
"
Ciment Thermique
Resurfacing reinforcing milk offers superior blowdry care for weakened hair, acting as a leave-in treatment reducing the risk of split ends and brittleness.
Nectar Thermique
Polishing nourishing dry hair primer combats roughness and dullness while blowdrying.
Keratine Thermique
Smoothing, taming milk assists unruly hair fibers during the blowdry process, for anti-frizz protection from humidity.
Les Thermiques
A trio of products for heat protection and hair perfection. Available for several hair types, Thermiques remain a Kérastase essential, a first step in all of your heat styling adventures.
The Routine is for weakend and dry hair
Discover more
1
Prepare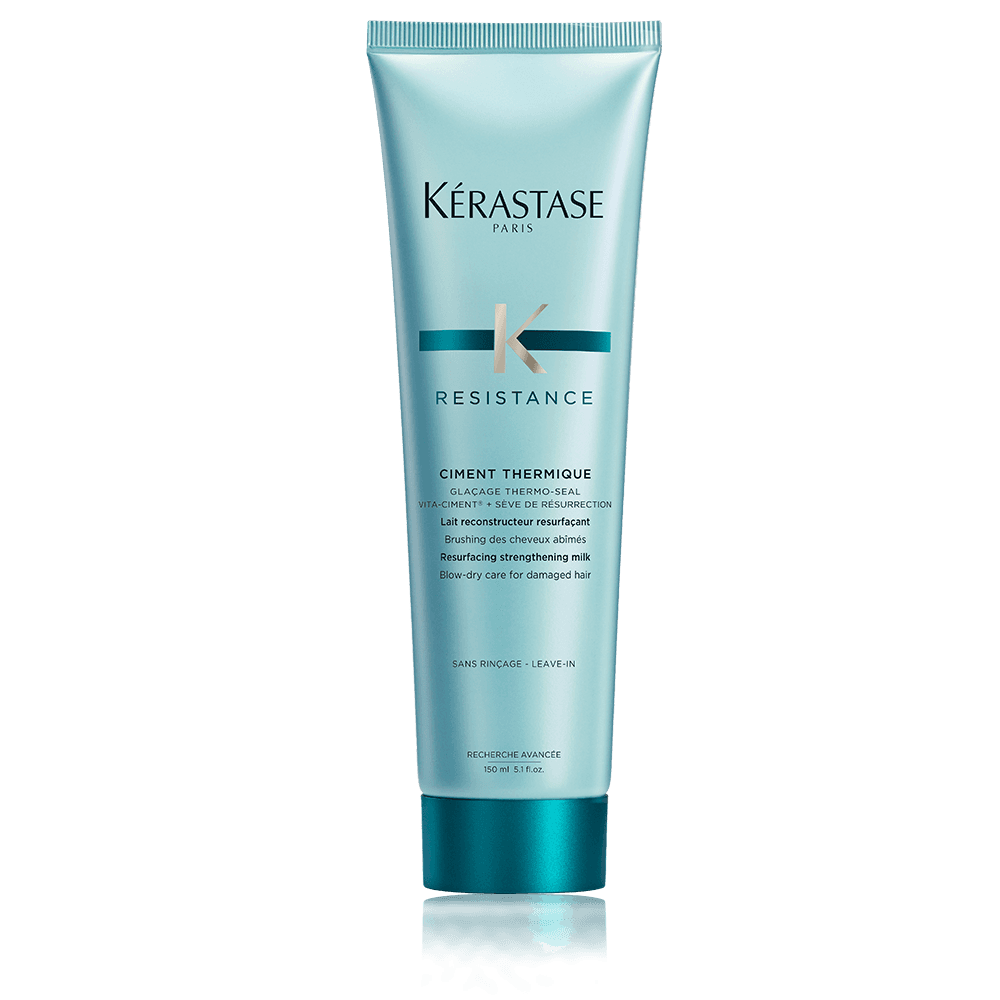 Ciment Thermique
Ciment thermique is a a thermo-protecting blowdry and heat-styling cream designed to treat & protect weakened and damaged hair. Its combination of Vita-Ciment®, Vita-Topseal and Sève de Résurrection instantly reconstructs, reinforces and resurfaces the hair fiber, while recreating the hair's natural external protective layer. This product protects the hair from heat up to 180°C, and makes the blow-dry two times faster as it tames hair.
1
Texturize
Kératine Thermique
Kératine Thermique is a taming heat-protecting blowdry milk for unruly hair in need of discipline. The thermo-protective agents in this milk sceal the scales of the hair fiber protecting it from the blowdrier and heat styling tools up to 180°C. The deep taming properties faciliate blowdry, reducing time spent to style hair. Anti-humidity and anti-frizz properties ensure styled hair stays smoother for longer. Hair is left shiny and more fluid with a perfect glazed-like finish.