Gift Finder
Haircare that works for her
Each woman has her own approach to personal maintenance. Some indulge daily, others simply do not have the time. Show you understand who she really is by giving a gift that fits into her actual beauty routine.
She's an ingredient connoisseur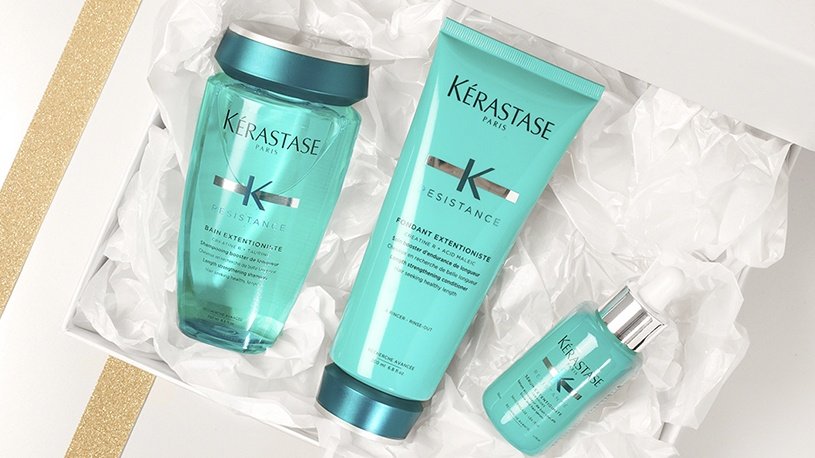 Beauty enthusiasts take much pride in knowing what goes into their favorite products. If you have someone on your list who enjoys indulging in power ingredients, we have no shortage of options. Wow them with the strengthening creatine and ceramides of the Extentioniste range, the antioxidants of Densifique or the naturally derived coconut and argan oils in the Aura Botanica products.
She loves treatments
If there is someone on your list who frequently posts face-mask selfies and boasts a cabinet full of active ingredient-rich skin serums, this person is likely to enjoy treating her hair to some highly nourishing treatments. Our range of hair masques and serums are perfect for the woman who will gladly give up a Saturday night out for a relaxing bath and revitalizing hair ritual.
She's a DIY chemist
Some beauty girls love mixing their own formulas, achieving just the right proportions to create a customized treatment solution.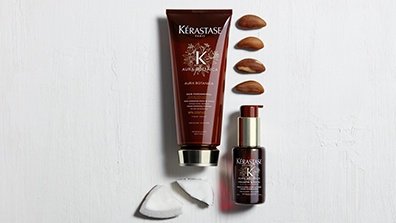 A great gift for the bathroom chemist on your list is Aura Botanica Concentré Essentiel, an aromatic nourishing hair oil that can be used on its own or mixed with Soin Fondamental deep conditioner for an extra boost of moisture.
For the one who needs ultra-personalization, take her to the most exclusive Kérastase salon where a stylist can diagnose her hair and design a tailored Fusio-Dose Homelab kit that she can mix in the comfort of her bathroom.
She likes to go glam
Some women do not tone it down, ever. For the ones who love to wear a bright lipstick or a bold metallic eyeshadow, the obsession with color and shine will naturally extend to hair preferences. The Elixir Ultime range is the glossy girl's holy grail, while Reflection products will keep her bold color fresh and vibrant. For the ultimate in luxury, go with the highly indulgent Chronologiste—it's dressed in black and gold packaging, irresistible to the glamour girl.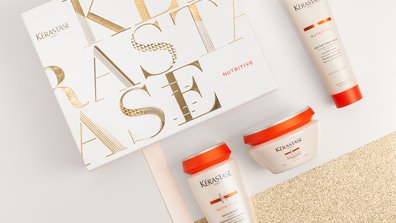 She's a minimalist
Her beauty philosophy is simple—less is always more. Just because the minimalist on your list likes to keep things chicly streamlined, doesn't mean she won't be charmed by the finest care. Classic products like the ones in the moisturizing Nutritive range are a delight for those who want their hair to look great with little effort. Aura Botanica, with its natural-looking, healthy glow is also a great option for those who believe "undone" is the chicest look. Try the multi-use Concentré Essentiel, a three-in-one product that keeps sensuality simple.
She's a spa girl
Is there someone on your list who can never get enough pampering? She knows all the best spas and spa treatments, and she loves a good head massage. Treat her to a Kérastase salon visit, complete with a professional hair diagnosis, personalized Fusio-Dose treatment and Fusio-Dose Homelab box to continue a high level of self-care at home.
Gift Finder
Need more inspiration to find the ideal gift? We've got three more ways to get it just right.