CARE IS OUR STORY AND OUR FUTURE
OUR COMMITMENTS FOR THE PLANET
Today and more than ever, the world needs care – responsible and sustainable care. Since 2013, Kérastase has resolved to extend its expertise in the art of care by committing to minimizing its impact on the planet. Drawing on our excellence in innovation, we continue to find new ways to cut down on waste and empower our customers to make more sustainable choices.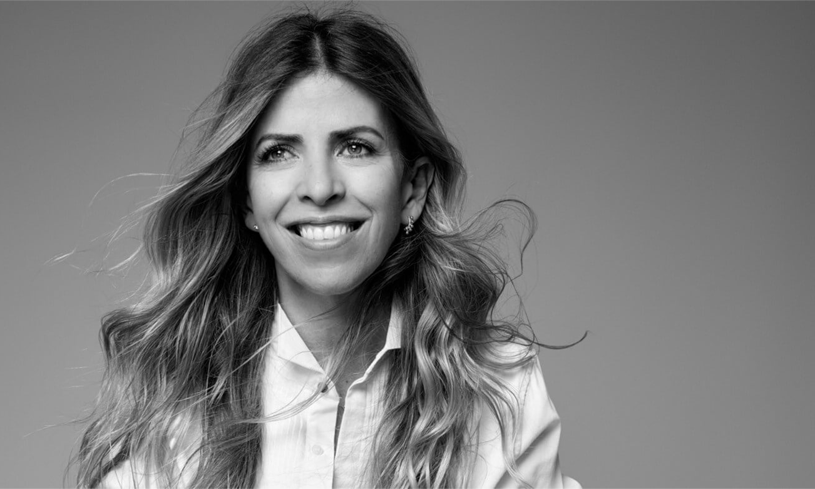 "
We believe in care. Care for better. We're optimizing our packaging, reformulating our products and reimagining the fundamentals of how we deliver hair care. We continue to pioneer the future of hair care while driving positive change and striving to build a more diverse, inclusive and responsible future.

Rosa Carriço
Global President, Kérastase
"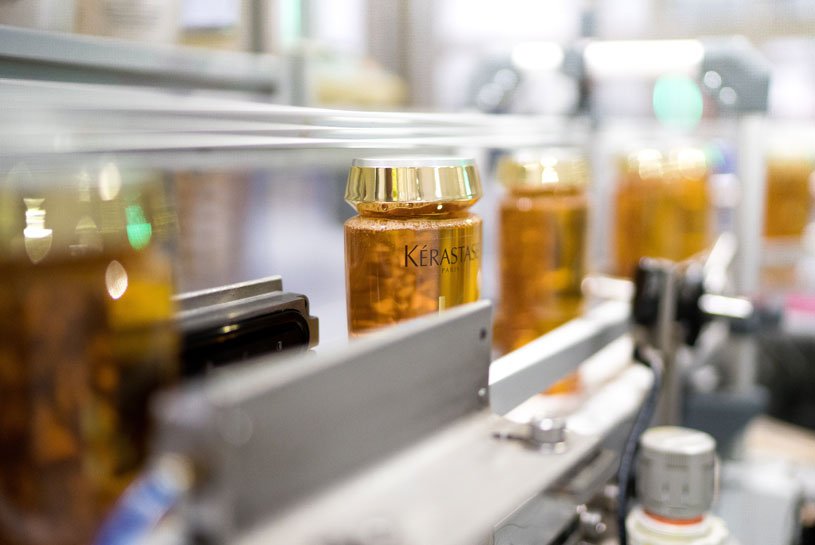 Care for hair.
We provide the best of care for all hair and scalp types with the most effective and safe formulas.
Care for people.
We provide an empowering message with an inclusive vision of luxury.
Care for the planet.
We prove luxury can be responsible with more sustainable formulas and packaging innovations.

WE ARE COMMITTED TO
MORE SUSTAINABLE PACKAGING
Kérastase is committed to reducing packaging wherever possible, using less virgin materials and more recycled, recyclable and refillable delivery systems. Beginning with shampoo bottles and branching out to more and more products, we are creating a sustainable packaging program, with many more refill innovations to follow.
REFILLABLE SHAMPOO BOTTLES, REUSABLE AGAIN AND AGAIN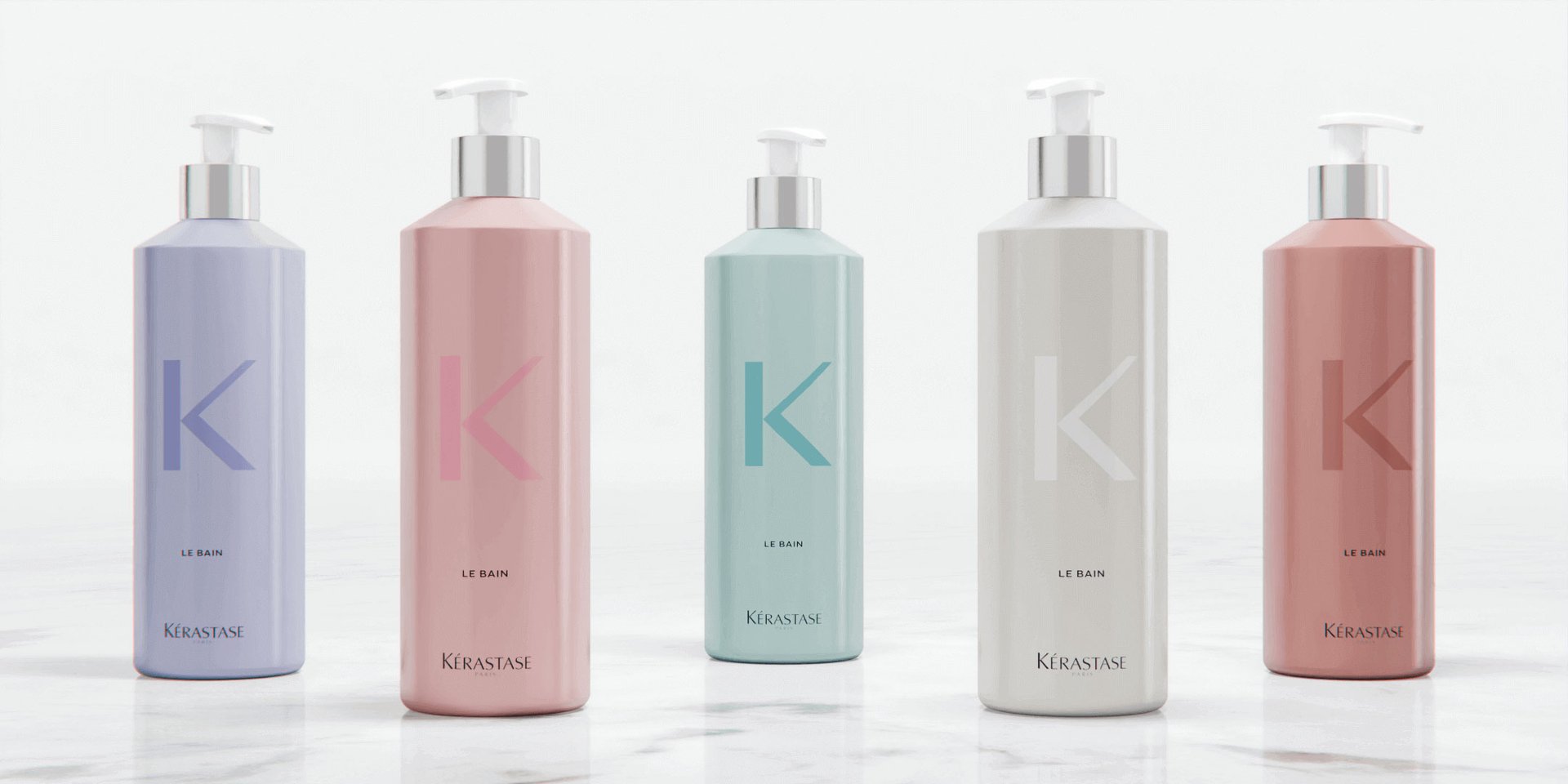 Kérastase applies its innovative spirit to an entirely new shampoo delivery system that is more luxurious and sustainable than ever before. Available in five Kérastase ranges, the refillable bain provides a completely reusable, beautiful shampoo bottle with custom engraving for an aesthetically pleasing, luxury look in the shower. The system eliminates most of the plastic waste associated with single-use shampoo bottles, making heightened luxury a responsible practice.
WE ARE COMMITTED TO PRODUCING SUSTAINABLY
REFILLABLE BOTTLE
designed to last

100% recycled & recycled aluminum reusable again and again.
REFILL POUCH
designed to reduce plastic use

82% less plastic
than 2 single-use 250ml shampoo bottles
THE QUEST FOR 100% RECYCLED PLASTIC
Besides stiving for more eco-conscious packaging innovations, we aim to replace virgin plastic by recycled plastic wherever we still use plastic.
Since 2021, all of our retail shampoo bottles* are now made with 95% recycled plastic** and are recyclable. In the coming years, the other formats will follow.

Our goal is to reach 100% biobased or recycled plastic by 2030.
By 2025, more than 60% of our product packaging will be made of recycled material.

In 2021, we saved 520 tons of virgin plastic across the brand.

*Excluding the cap. **The remaining 5% are dyes and additives.
WE ARE COMMITTED TO MORE RESPONSIBLE FORMULAS
Kérastase is applying its spirit of innovation to improving formulas by integrating more sustainable raw materials and exploring green sciences to harness the power of nature without exhausting its resources.

From bio-based* ingredients such as centella asiatica to biotechnology** sourced actives like hyaluronic acid and amino acid, our ambition is to combine the highest product efficacy with sustainable processes.

By 2030, Kérastase will use green science technologies in all its products.

To date, more than 60% of our ingredients are already biobased.

*A bio-based ingredient is a raw material developed from renewable organic matter.
**A green transformation, biotechnologies are production processes which obtain high-performance ingredients of natural origin, using living tools.
WE ARE COMMITTED TO PRODUCING SUSTAINABLY
ACHIEVING CARBON NEUTRALITY

Since 2015, our factory in Burgos, Spain, has achieved carbon neutrality by improving energy efficiency and using 100% renewable energy.
REDUCING WATER CONSUMPTION

Since 2017, our Burgos, Spain, production facility has been a "waterloop factory." This means that 100% of the water used for production processes is recycled and reused in a closed loop. External network water is only used in the composition of products or for employees' day-to-day needs. In 2020, the factory saved 32 million liters of water.
JOIN US TO CARE FOR THE PLANET

Be an agent of change in our community of care.

With our commitments for the planet, we hope to generate a circle of care in the professional luxury haircare world, from sourcing and manufacturing to formulas and packaging. This goal can only be achieved with your help. Join us to create more impact: make our planet greener and our oceans cleaner by recycling your products after usage.

Eco-friendly water tip : Save water! Don't forget to turn off the water while applying products under the shower

Caring about animal welfare : For more than 30 years, we have been committed to a world without animal testing, thanks to pioneering alternative methods of assessing safety that do not involve animals. Know more about it