Springtime Renaissance
Get Your Dream Hair !
Are you tired of the old ? Perhaps a little reinvention is in order. Spring is here, and everything is in bloom. Including you. It's the perfect time for a rebirth, starting with a seriously refreshing hair routine. Reinvigorate your hair with a boost of Fusio-Dose freshness in salon followed by a tailored at-home routine.
It's springtime renaissance, time for a glimpse of sunshine, fresh air and new outfits, chic jackets and vibrant colors. And flowers. So many flowers. Everything is alive again. Except maybe…your hair ?
Winter can be hard on the hair. Cold, dry days are harsh, leaving the hair and scalp dull, stressed and fragile. It's now time for hair to come out from under the hoods and hats, to come back to life. It's time to achieve hair that is as joyous and radiant as spring itself.
Has your hair been hibernating ? Get your dream hair instantly !
Bring hair back to life with Fusio-Dose and your at-home Ritual.
Step 1
: Stop Into the Salon
Whenever a powerful fix is needed, Fusio-Dose is the answer. Get with your hairdresser and envision the evolution. Visit your salon for an updated hair diagnosis and find out exactly what your hair needs to be new again.
There is a customized solution for every hair type, and every concern. It is simply a wonderful way to start off your spring.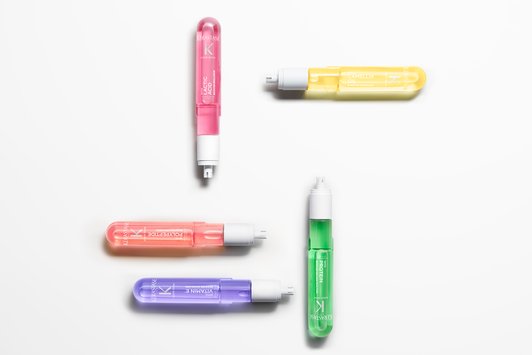 Step 2 :
Treat Yourself at Home
The harsh days of winter are over at last. Perhaps you've been hiding under hats and hoods, letting your hair go limp and lifeless as you focused on getting through the darkest days of the year. Well, that's history. What's happening now is spring, and spring is all about fresh starts and new looks. Choose a spring hair goal—we've got the routine to make it happen.
NUTRITIVE - SERIOUS NOURISHING
Nutritive will hydrate your dried-out winter hair. Spring's softness abounds !
EXTENTIONISTE - STRONG LENGTHS
Ever heard of spring training? Extentioniste is the way to go if you want it long and strong.
ELIXIR ULTIME - SUBLIME SHINE
Feeling dull from winter ? It is time to glisten like the morning dew.
DISCIPLINE - PERFECT CURLS
Spring means freedom, but let's not be uncivilized. Get your curls under control !
REFLECTION - LASTING COLOR
Flowers are blooming. Everything is alive with color. Make sure your hair is too.
RESISTANCE - STAYING STRONG
You're no fading flower. It's time for renewed vigor. Fortify your hair !
SPRING RENDEZ-VOUS
Begin your springtime renaissance with a professional hair diagnosis and customized routine. You'll be new again in no time.