I Woke Up Like This
How to Nourish And Define Curls
How To Style Your Hair Overnight? Like bedtimes stories for your hair, these nighttime tricks from our hairdressers featuring the 8H Magic Night Serum will have you waking up gorgeous.
"
Ideal for curly dry hair, here is how to prevent breakage, frizz and damage to preserve your gorgeous curls overnight.
"
1 - Step 1
Just before bed, apply 8H Magic Night Serum on your curls.
2 - Step 2
Twist the curls arround your fingers to add definition.
3 - Step 3
Gather your hair up into a loose ponytail on top of your head, towards your forehard. Don't tie the elastic too tightly around the hair. You want to avoid too much friction between your curls and your pillow!
4 - Step 4
Go to bed … the serum will penetrate and moisturize your curls while you sleep.
5 - Step 5
In the morning, simply remove the elastic and let your hair fall.
6 - Step 6
Voila ! Beautiful, perfectly defined curls are yours for the day.
Have a minute?Let Parisian hairdresser Hovig Etoyan walk you through the steps of a dry curly hair routine designed to create curls that are solft, nourished and well-defined.
Nutritive Routine
The iconic Nutritive range, a nourishing care designed to make hair supple and irresistibly soft to the touch, targets dry hair symptoms at the core with a custom routine for three levels of dryness. Daytime : Bain Satin 2 + Masquintense+ Nectar Thermique Finish your routine with the 8H Magic Night Serum as a nighttime skin care ritual.
Shop the range
1
Bathe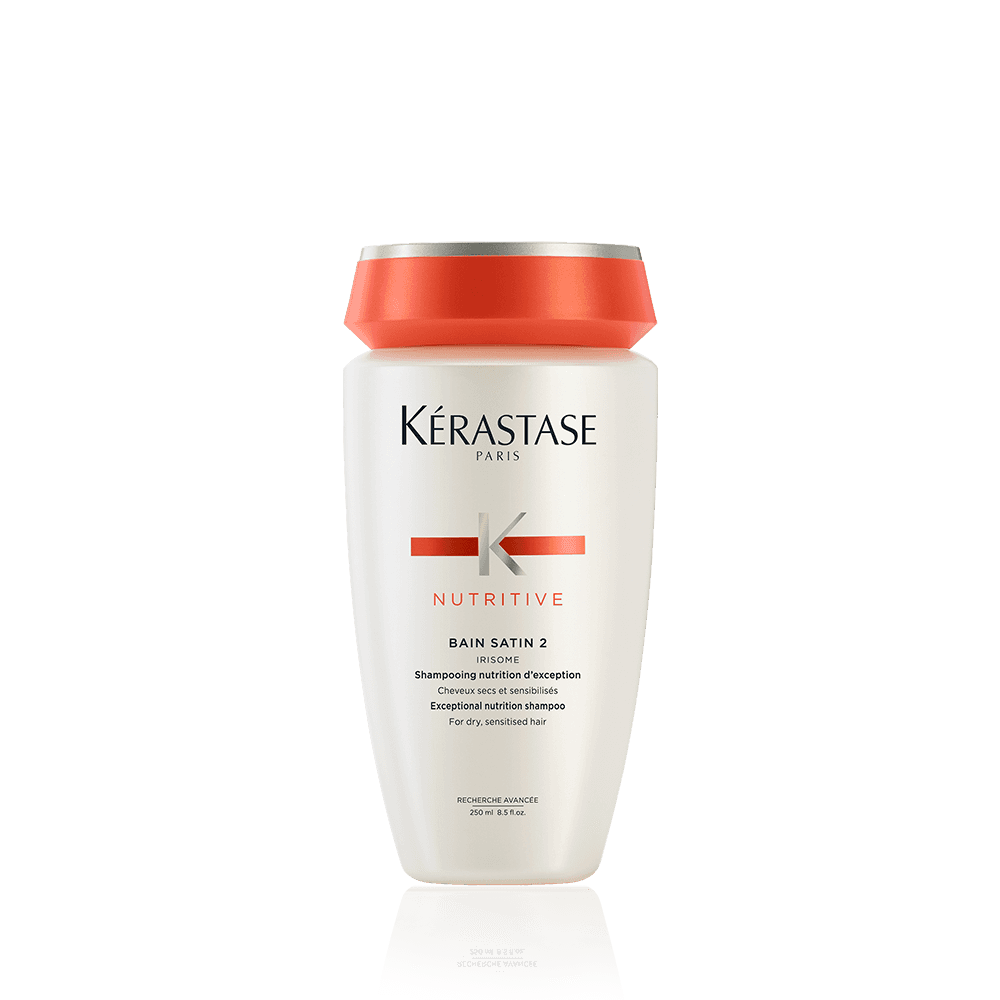 Bain Satin 2
Bain Satin 2 is a nutrition shampoo that was specifically created for dry and sensitized hair. Its highly nutritive formula removes residues and makes a light deposit of Irisome complex onto the hair. This nourishing ingredient helps to purify the hair carefully, easing detangling and bringing a soft and smooth touch to the fiber. Fingers easily slide through the hair, without any resistance.
MORE INFORMATION
2
Treat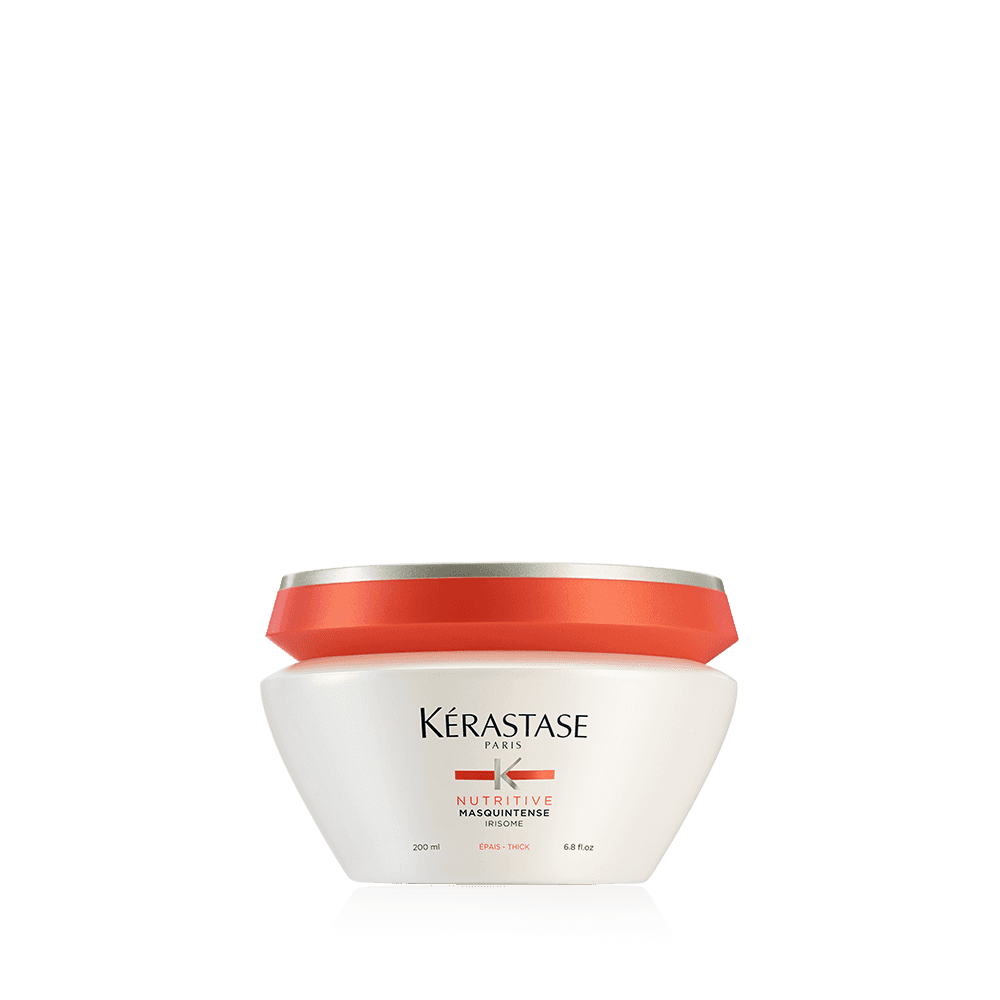 Masquintense Thick
Masquintense Thick Hair is rich nourishing treatment mask thick and dry hair in need of nutrition. Combining a high concentration of nutriments and active ingredients, the Irisome Complexe nourishes hair from the root to the tip and at the core of the fiber for suppleness and softness. It protects the fiber from oxidization, it leaves hair light and eases detangling.
MORE INFORMATION
3
Prime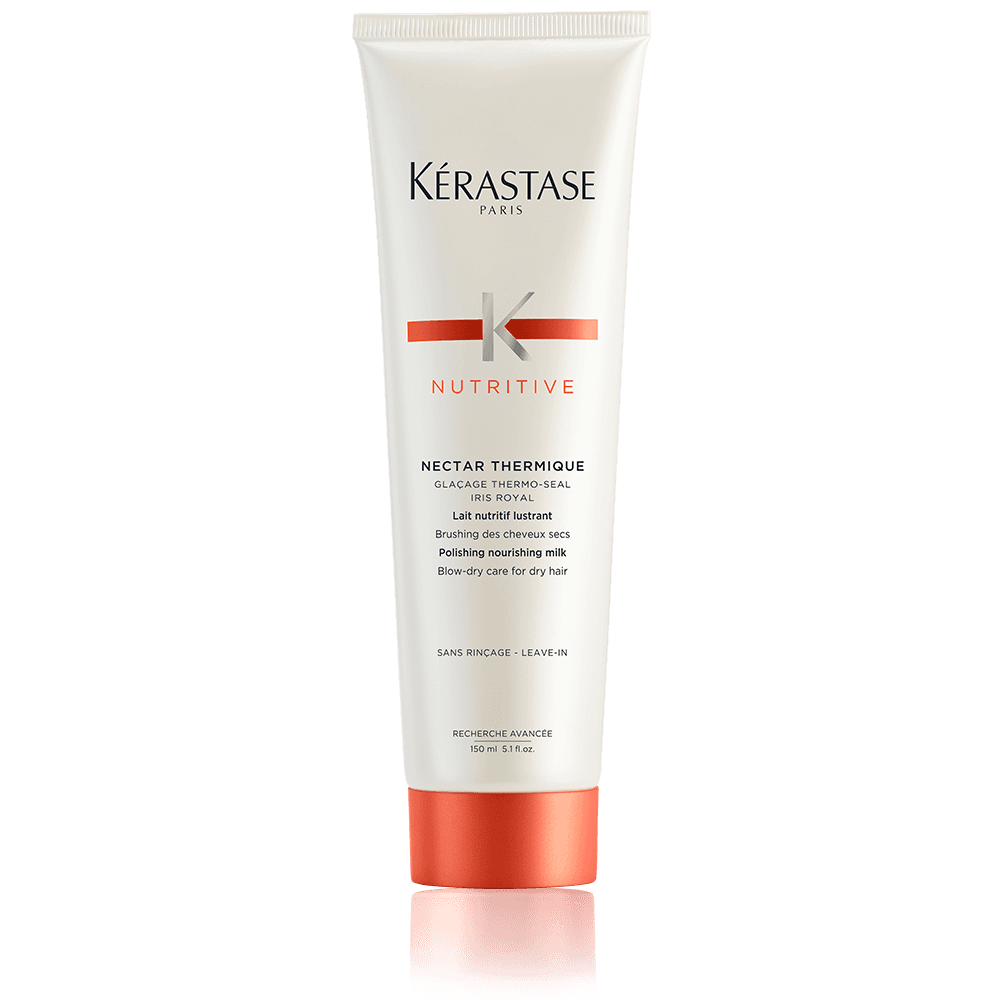 Nectar Thermique
Nectar Thermique is a thermo-protecting milk for normal to dry hair. Its Iris Royal Complexe combines active ingredients to nourish and soften hair. Its gentle coating agents coats the hair fiber with a light veil that protects the hair from blow-dry and heat styling damages. Hair is easier to style and looks instantly polished. Hair is treated against dullness and roughness for a shiny, glaze-like finish.
MORE INFORMATION
Find more content like this:
FIND A SALON
Find a Kérastase salon near you to receive your personal diagnosis, discover salon rituals and shop products.