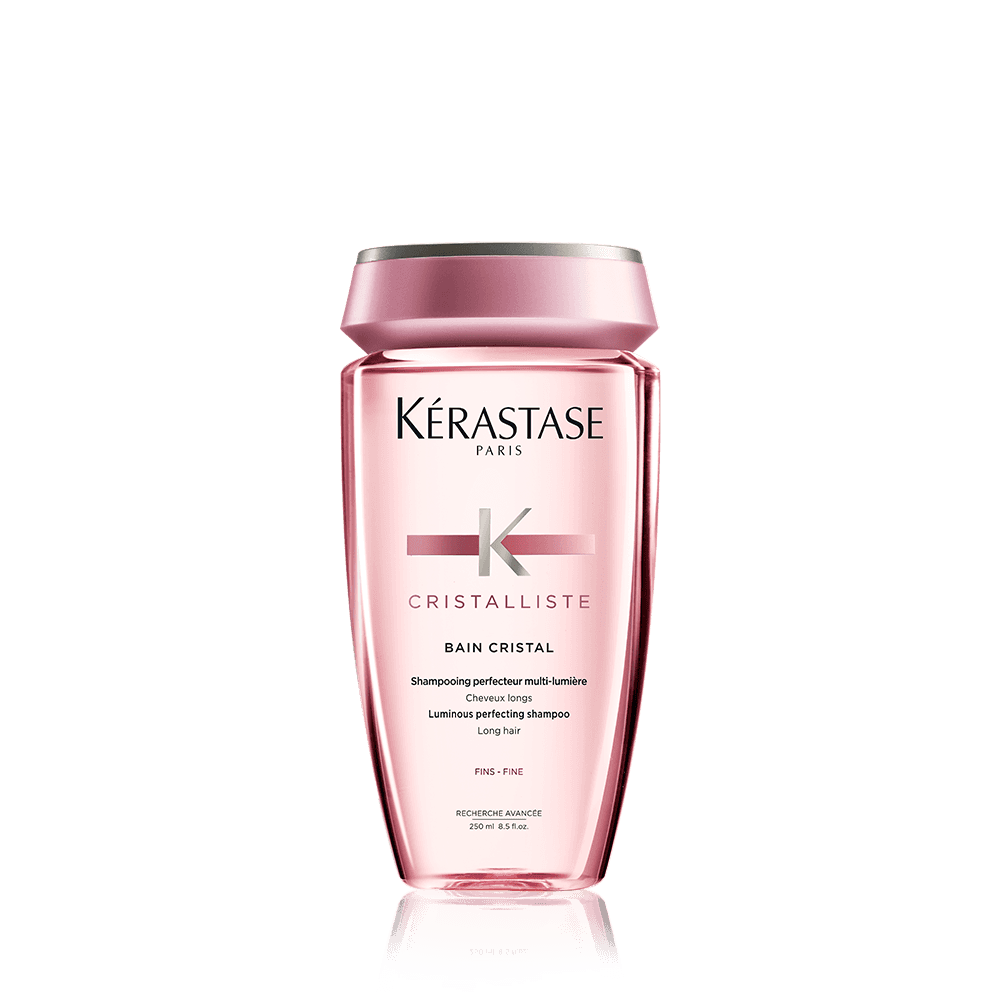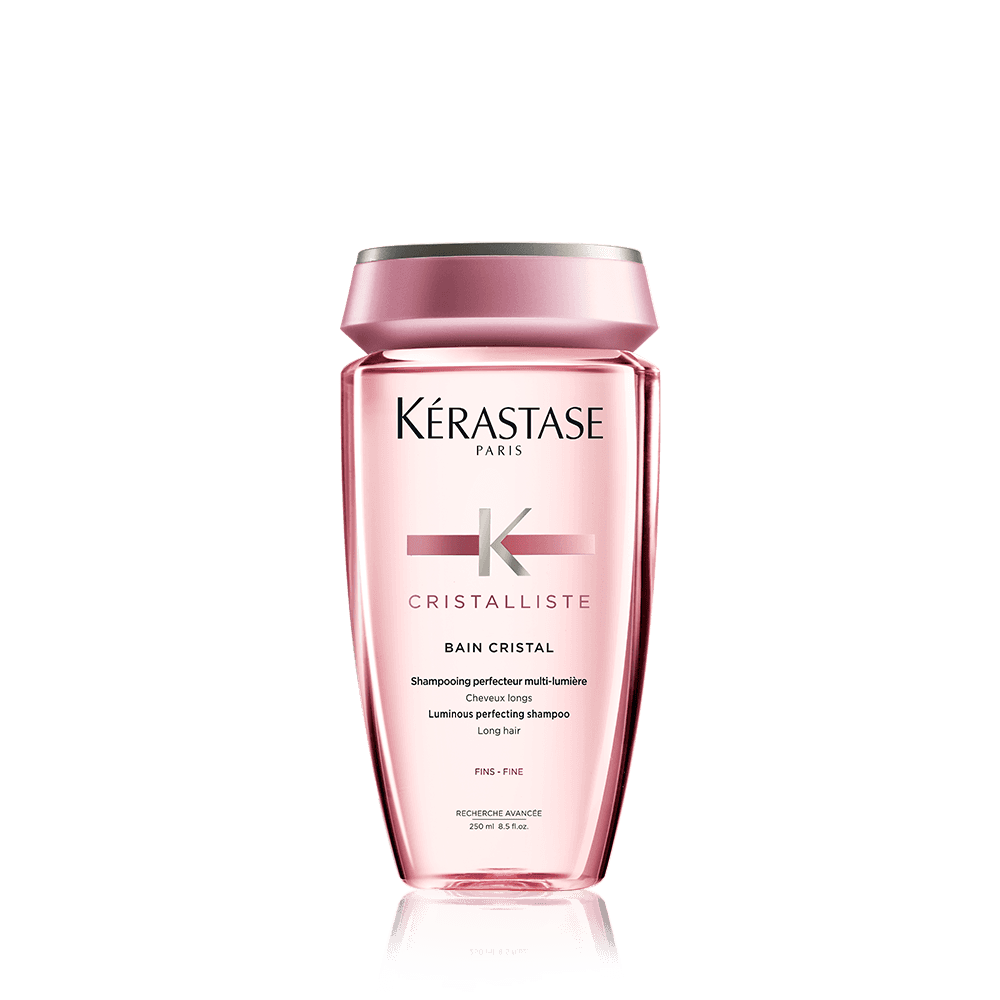 Shine
Bain Cristal for Fine Hair
Cristalliste
Bain Cristal is a shampoo designed for long and fine hair with no color-treatment leaving it fresh, light and pure with extra shine.
200ml
FIND IN YOUR NEAREST SALON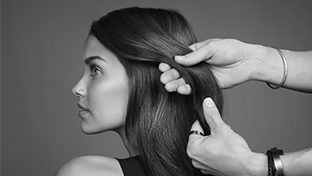 Cleanses the hair at the root
Purifies the hair at the root
Weightless care
Smoothes the hair
Lustrous and supple finish
Apply to damp hair, emulsify, massage and rinse.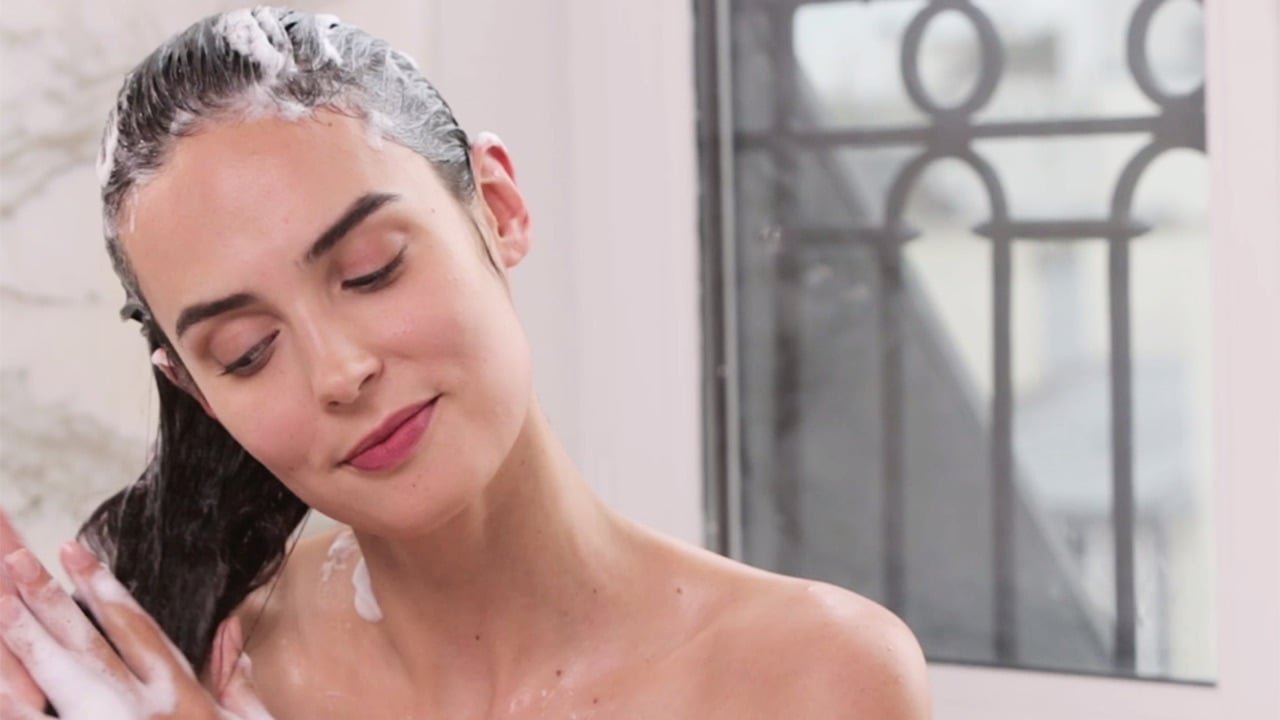 Key Ingredients
Liquid Light™ Complex
Anti-Impurity System: New generation of high-foaming agents that deeply purify the roots.
Magnet-Like Polymers: Intense reparative action on the cuticle.
Aloe Vera: Powerful natural moisturiser which reveals natural shine
+ Silicone, Paraben and Colorant free.
Full Ingredients List
Aqua / Water - Ammonium Lauryl Sulfate - Cocamidopropyl Betaine - Sodium Chloride - Hexylene Glycol - Sodium Benzoate - Hydroxypropyl Guar Hydroxypropyltrimonium Chloride - Salicylic Acid - Benzoic Acid - Citric Acid - Aloe Barbadensis / Aloe Barbadensis Leaf Juice - Limonene - Linalool - Hexyl Cinnamal - Benzyl Salicylate - Benzyl Alcohol - Citronellol - Sodium Hydroxide - Parfum / Fragrance. C51222/1
"
Repeat the bathing gesture twice. The first wash eliminates impurities and product residues to deeply cleanse the scalp. The second wash allows the active ingredients to deeply penetrate the hair with a richer lather. Rinse thoroughly.
"
Cristalliste Routine
Kerastase offers a luxurious treatment for long and fine hair. Cristalliste program is the first hair care range enriched with Liquid Light Complex and formulas were especially conceived to match the needs of natural, long, and young hair. They gently but efficiently cleanse the roots while treating the lengths and ends with no weighed-down effect.
This routine is for long fine hair.
DIAGNOSE MY HAIR
1
Bathe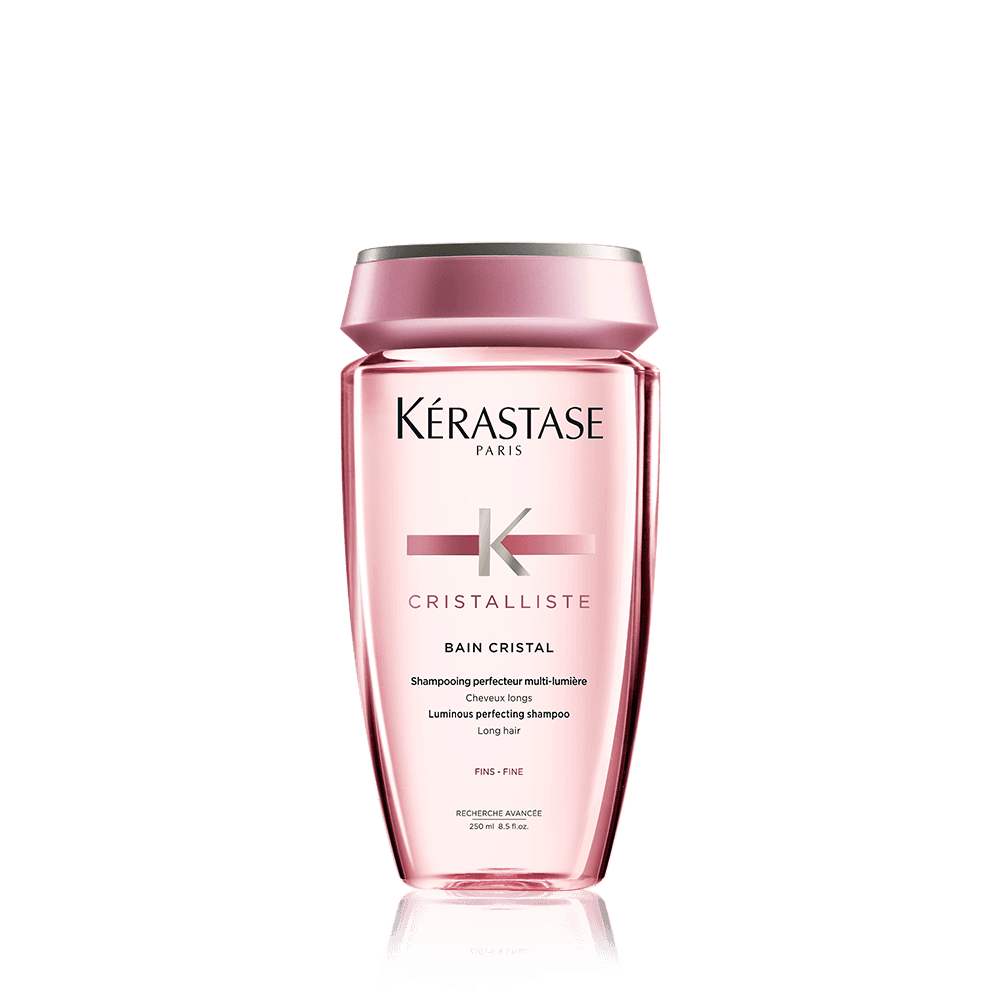 Bain Cristal for Fine Hair
Bain Cristal is a shampoo designed for long and fine hair with no color-treatment leaving it fresh, light and pure with extra shine.
MORE INFORMATION
2
Treat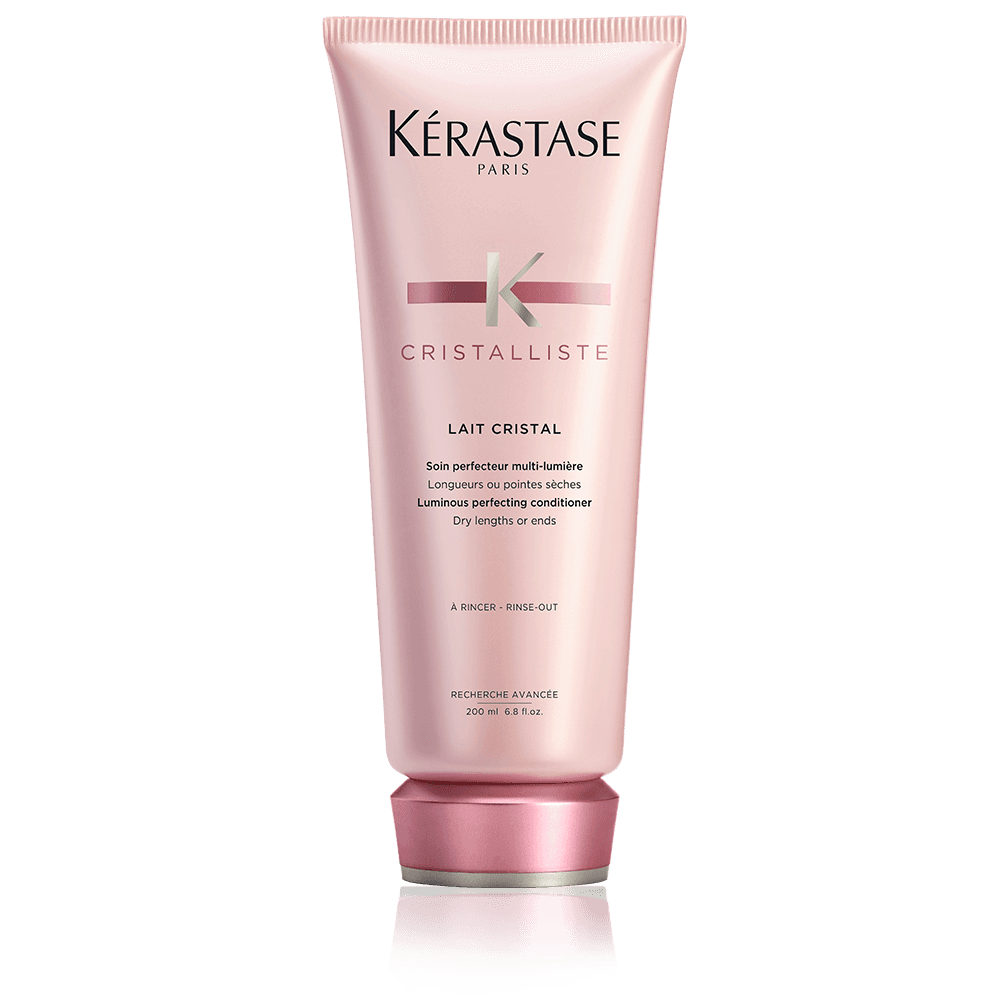 Lait Cristal
Lait Cristal is a conditioner designed for long natural hair. It deeply purifies roots, easing detangling and giving a smooth and soft touch.
MORE INFORMATION
In-Salon experiences
Fusio-Dose: Express Transformation
The signature Fusio-Dose ritual is the most personalized service Kérastase offers and is exclusively available in salons. With up to 20 possible pairings, the results are instant and can target 2 key hair concerns including dryness, damage, frizz, density and dullness. The ritual begins with a diagnosis to identify your 2 hair wishes; then, your hairdresser selects the adapted base out of 4 concentrates for targeting the first hair need to be paired with one of 5 boosters to realize your second hair desire. The results are instant and unprecedented.
Discover all in-salon experiences
FIND A SALON
Find a Kérastase salon near you to receive your personal diagnosis, discover salon rituals and shop products.