Gift Finder
Exceptional Hair for Her Next Adventure
Gifting with the recipient's schedule in mind is always a win. Both thoughtful and practical, it shows attention to detail and a deep sense of caring. Here are our perfect gifts for what she's got going on in the next six months.
She's getting married
The bride-to-be on your list is sure to have extra-urgent hair concerns as she approaches her big day. The key elements here are styling, shine and length. Whether she's growing it all out for a long, romantic look, or simply needs to have the most stunning hair of her life, we've got the right products to help this lovestruck lady achieve her dream hair.
She's ready for ski season
Winter is harsh on the hair. The cold, dry air causes breakage and dullness. Add to that the extra outdoor exposure of an extended ski holiday, and she will need a lot of extra nourishment. Masques are in order, as well as products that offer protection from the elements.
She's jetting off to the beach
It's about to be the dead of winter, which for many means resort time. If there is someone on your list with tropical travel on the horizon, perhaps your gift should take on a beachy theme. We suggest natural origin styling products and plenty of sun protection.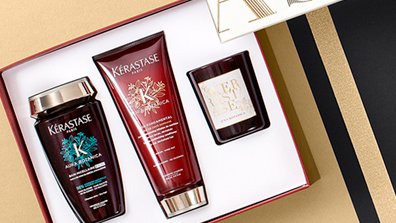 She's having a baby
Becoming a mother is a beautiful experience that requires a delicate approach. Lots of care and pampering is needed while your favorite mom-to-be prepares herself and her home for the arrival of a new family member. Natural origin products might be of interest now, or perhaps a thickening regime to counteract the thinning effect that can occur due to hormonal changes.
She's starting a new job
The beginning of a new professional venture is an exciting time indeed. And it's a time when she needs to reinvent herself for her new position. She wants to look and feel her best so she can make power moves. Color care or a reparative regime is key for vibrancy, paired with a key styling product that works as hard as she does.
She's getting fit
The start of the new year is nearly here. For some, that means new fitness goals and self-improvement. Natural origin products, such as Aura Botanica, are always a winner for the health conscious, and the Extentioniste regime is the most effective way to get the hair in peak shape.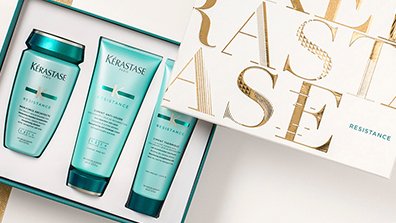 Gift Finder
Need more inspiration to find the ideal gift? We've got three more ways to get it just right.