Great Gifts All Around
There is no better feeling than finding the perfect gift at the ideal price point. We've got holiday treasures to satisfy every budget—and they're all incroyable.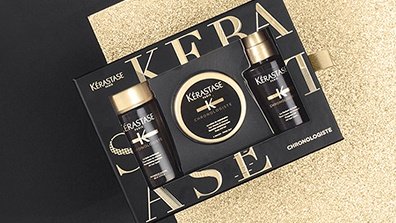 €40-€55
We've got plenty of gifts that enhance the radiance of the season, from favourite full-size products to fragrant box sets. The Aura Botanica gift set includes Bain Micellaire Riche, Soin Fondamental and a candle that infuses the home with the range's invigorating scent. Or choose the iconic, shine-inducing Elixir Ultime Oil with a special "tattoo" glass bottle. Lots of luxurious options in this price range.